Naturalby Shedea Dona & Simiux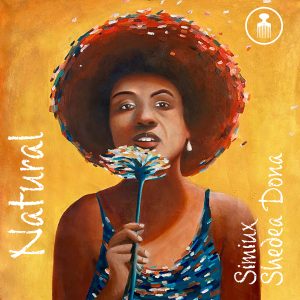 As you may already know, Curl-ish is about self-love and self-acceptance. Additionally, Curl-ish is about love and celebrating natural curls.
We wanted to put all this into one song. Together with Shedea Dona & Simiux we wrote the song Natural to strengthen our environment to love ourselves with all facets. Dare to stand out! Since Curl-ish is about support, we commissioned the cover for our song from Marv's art piece. A masterpiece that can soon be admired in our salon.
First live performance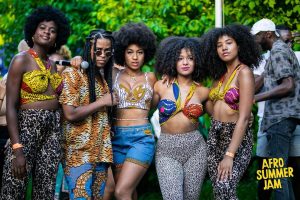 At the end of June 2022 the Afro Summer Jam took place for the third time at GZ Wollishofen. The weather was wonderful, the mood outstanding and full of joy.
For the first time, Shedea Dona & Simiux were allowed to perform our song Natural live. Pure goosebumps.
www.afrosummerjam.com for more impressions.
𝐸𝑚𝑏𝑟𝑎𝑐𝑒, 𝑎𝑝𝑝𝑟𝑒𝑐𝑖𝑎𝑡𝑒 𝑎𝑛𝑑 𝑏𝑒 𝑝𝑟𝑜𝑢𝑑 𝑜𝑓 𝑤ℎ𝑜 𝑦𝑜𝑢 𝑎𝑟𝑒 ❤️
How did we even come up with the idea of making a song?
Actually a great question 😂
One day, while we were driving, it was Tina's son's turn to make a song wish and he asked for the Curl-ish song. His wish was the inspiration.
He is happy with the song. We are too ❤️